We partner with you to produce innovative, purposeful and goal-centric interactive experiences.
Fresh from the digital harvest.
Check out some of the latest articles and topics from the Cabedge resource library.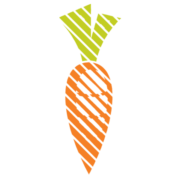 DESIGN AND DIGITAL STRATEGY:
Here at Cabedge, we think design is about more than just making something pretty. It's about crafting innovative strategies, efficient processes, compelling messages and effective experiences. We design everything from the visual aesthetics of a website to the inner workings of SEO and inbound marketing. At Cabedge, design is integrated into every step of the process bringing our clients clean websites, well-managed digital marketing and unique brand experiences.
Our Work
We work with a variety of clients to improve web design and web presence. We provide services including design, development, content creation and SEO management.  Our clients range from healthcare to food and drink and everything in between. Check out our latest work, and see what we can do for your organization.
If you're interested in partnering with us to create awesome digital content and promote your brand, give us a shout. We'd love to help.
FIND US: 1310 CLINTON STREET | SUITE 200 | NASHVILLE, TN 37203