WHO IS CABEDGE DESIGN, LLC?
As a web-centric communications company, we offer marketing strategy, web design, SEO, social media management, content creation and programming/development integration services from our offices in Nashville and Franklin, TN. We work locally, as well as globally. Past Cabedge.com employees have worked with national brands like ExxonMobil, LEGO, National Geographic and The Washington Post as well as Nashville based companies like Griffin Technology, Shoney's and BMI.
Much of the work we do with our clients involves helping them discover how to achieve their business goals. In addition to designing clear and focused strategies, we plan, write, design and build websites and web-based applications as well as print campaigns. Our services also include applying corporate brand strategy, interactive marketing, SEO, content development, information architecture, user experience and e-commerce expertise to serve clients at a high level.
Our number one priority is to help our clients reach their goals. We find our greatest successes with those who allow us to fully understand their complicated problems and complex brands to then find a solution for them. Our projects often include the reorganization of multiple web properties, the explanation of services and products (especially new ones) and defining the strategies behind the work we produce for clients.
In January 2012, Atiba Holdings, LLC announced the asset acquisition of the web-centric design firm, Cabedge.com, founded in 2001. Atiba Holdings, LLC is the parent company to subsidiaries including Atiba Software, LLC, which has served Nashville business, industry, government and civic groups since 1992. Atiba has developed approximately 500 websites, large intranet sites, web-based applications and mobile-native apps. Cabedge & Atiba combine to offer an elusive one-stop technology shop by providing business strategy, interactive marketing, website design, web development and hosting/maintenance services.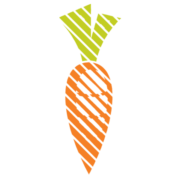 DESIGN AND DIGITAL STRATEGY:
Here at Cabedge, we think design is about more than just making something pretty. It's about crafting innovative strategies, efficient processes, compelling messages and effective experiences. We design everything from the visual aesthetics of a website to the inner workings of SEO and inbound marketing. At Cabedge, design is integrated into every step of the process bringing our clients clean websites, well-managed digital marketing and unique brand experiences.