NASHVILLE'S PREMIER BRANDING AGENCY
We are a Nashville Branding Agency that cares most about driving results for your business. Corporations need creatives and strategists who interpret shifting patterns in customer's lives so they can understand the meaning and profit from it. We know what people want and mean when they buy things, and creating a human identity as the heart of your business is the first incremental step.
What's unique about us versus other design companies is a contagious passion for breaking the mold and innovating new solutions. We're a slap in the face to traditional marketing and a valued partner to the national and local brands we collaborate with.
We get to know your business during our strategic project process, and we gain the know-how and confidence needed to collaborate with you and execute a plan to help your business achieve its goals.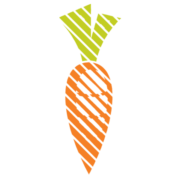 DESIGN AND DIGITAL STRATEGY:
Here at Cabedge, we think design is about more than just making something pretty. It's about crafting innovative strategies, efficient processes, compelling messages and effective experiences. We design everything from the visual aesthetics of a website to the inner workings of SEO and inbound marketing. At Cabedge, design is integrated into every step of the process bringing our clients clean websites, well-managed digital marketing and unique brand experiences.